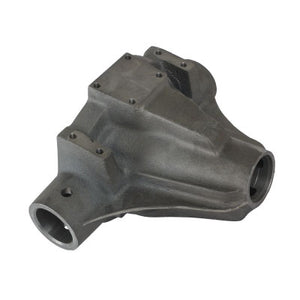 D60 High Pinion Housing
Features
Unlike other manufacturers, standard bearings and components are used.
Only the highest quality nodular iron is used in a Solid Axle Industries' housing.
Includes our own heavy duty nodular iron cover with lifetime warranty.
Will also accept aftermarket differential covers.
Housing accepts 3 1/8 tubing.
Benefits
Three oil gallies ensure proper bearing lubrication.
Higher clearance housing than stock, but also offers a smooth bottom profile allowing the housing to glide over exceptionally rough terrain.
Reinforced ribbed housing offers more rigidity than all other housings.
Thick nodular iron bearing caps complete with grade 8 hardware.
---